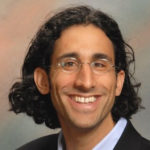 Robert C. Blitt is Professor of Law at the University of Tennessee Knoxville
At first glance, extending the Tomos to a newly established Orthodox Church of Ukraine (OCU) may appear to have emerged with lightning speed, particularly in the traditionally deliberative world of Orthodox Christianity. But the reality attests to a much longer campaign to secure autocephaly for Ukraine, and to a larger, ever-seething rift among Orthodox churches over canonical legitimacy and control.
The Long Reach of U.S. Foreign Policy and the Tomos
Boosters and detractors of OCU autocephaly are divided over claims of government interference in the process of issuing the Tomos. An assessment of the effectiveness of Ukrainian and Russian government intervention is set aside for another occasion, though indications are plain intervention was the norm rather than the exception. In the case of the United States, some outside observers have claimed the U.S. government manipulated the Ecumenical Patriarch with millions of dollars in bribes to foster a schism in the Orthodox world, and that consequently, "the State Department, will have the blood of the little Ukrainian grandmothers and old men on [their] hands." Parties more intimately engaged, including high-level officials from the Russian government and the Moscow Patriarchate, have espoused similar claims, if couched in more diplomatic terms.
Russian Foreign Minister Sergei Lavrov decried the "provocations" being "plotted" by Patriarch Bartholomew with Washington's "direct and open support." President Putin blasted as "absolutely unacceptable" and "an outrage" U.S. conversations with Ukraine about autocephaly, and speculated that Bartholomew's main motive, aside from being responsive to U.S. pressure, was to bring Ukraine into subjugation "and make money on it." From the Moscow Patriarchate, Patriarch Kirill lambasted U.S. diplomats for advancing a "concrete political goal" intended to "tear apart the last connection" between Russians and Ukrainians. Channeling Russia's foreign minister, Metropolitan Hilarion (Alfeyev), head of the Church's external relations department, similarly denounced U.S. involvement as a plot to destroy the Russian Orthodox Church by wresting Ukraine from the Moscow's Patriarchate's self-defined canonical territory.
"… An Internal Church Matter"
The specter of government interference in what should be autonomous church dealings is a justifiable basis for concern. As part of the basket of rights flowing from the principle of freedom of thought, conscience and religion or belief, international norms stress the need for states to act in a neutral and impartial manner, and to enable religious associations to regulate their internal affairs free from state intervention. This obligation includes respecting the right to "establish and maintain communications with individuals and communities in matters of religion and belief at the national and international levels," and ensuring autonomy to decide fundamental questions relating to, among other things, structure, leadership, internal rules, and doctrine.
Precisely what role, if any, did alleged U.S. "plotting" play in interfering with the Ecumenical Patriarchate's decision to grant autocephaly? Public comments issued by a variety of State Department actors do not appear to substantiate claims of interference. One of the earliest such statements came during an OSCE Human Dimension Implementation Meeting in September 2018, shortly after the Ecumenical Patriarch dispatched two exarchs to Ukraine in preparation for the granting of autocephaly. In response to a Russian assertion that the United States exerted pressure on churches and meddled to instigate a schism, Ambassador Michael Kozak noted that "any decision on autocephaly is an internal church matter." A State Department spokesperson later supplemented this terse rejoinder, expressing respect for "the ability of Ukraine's Orthodox religious leaders and followers to pursue autocephaly according to their beliefs" and support for Ukraine "as it charts its own path and makes its own decisions and associations, free of external interference."
Several weeks later, the Ecumenical Patriarchate renewed its decision to proceed with the granting of Autocephaly to the Orthodox Church of Ukraine. Asked about whether this decision might prompt violence, then U.S. special envoy to Ukraine Kurt Volker, responded: "That would be a terrible thing, and we certainly would not want to see that. Concerning [autocephaly,] that is clearly a decision for the Ecumenical Patriarch Bartholomew and it's a religious decision…we support the aspirations of whatever people to practice their religion as they wish to and to have the freedom and the recognition in doing so and to do so peacefully." Secretary of State Pompeo later reiterated this view, while at the same time urging "Church and government officials to actively promote [tolerance, restraint, and understanding] in connection with the move towards the establishment of an autocephalous Ukrainian Orthodox Church." The U.S. Ambassador at large for religious freedom repeated these remarks a week later.
Secretary Pompeo weighed in on two subsequent occasions in the final lead up to autocephaly. In December, Pompeo congratulated Metropolitan Epifany on his election as the OCU's first primate. The salutation itself was not an unusual step; the State Department and White House regularly extend such niceties to religious figures, including the Pope and Patriarch Kirill. But attached to it, the Secretary noted "The right to religious freedom extends to all Ukrainians, including those choosing to join—or not to join—the new Orthodox Church." With the signing of the Tomos in January 2019, Pompeo took the opportunity to express strong support for members of religious groups to "govern their religion according to their beliefs, without external interference," but also to encourage the new Metropolitan and government of Ukraine "to promote tolerance and respect for the freedom of members of all religious affiliations to worship as they choose."
Arguably, public government statements need not necessarily accord with positions taken in private. But a quick survey of the overarching realities surrounding autocephaly indicate that any U.S. manipulation, provocation or pressure in favor of autocephaly would likely have been either ineffective, unnecessary, unlikely or a combination of all three.
Ineffectiveness
The Ecumenical Patriarch himself has vehemently rejected as "absolutely false, unsubstantiated and slanderous" accusations that political and diplomatic pressure influenced his decision on autocephaly. This might be brushed off as the obvious response of a co-conspirator. But the Patriarch has defied U.S. diktats in the past. In 2004, Bartholomew travelled to Cuba at the invitation of Fidel Castro to accept the keys to a new cathedral built as a gift to the Ecumenical Patriarchate. Despite "considerable pressure" from the U.S. government to refuse the invitation, Bartholomew asserted that his "ongoing struggle with [the Moscow Patriarchate] for influence in the Orthodox world compelled him to accept." Thus, the Patriarch is no stranger to closed-door U.S. pressure, but also appears capable of snubbing it.
Unnecessariness
The Cuba episode demonstrates the potential ineffectiveness of U.S. interference. But it is equally revealing of a larger overarching reality—namely the longstanding intra-Orthodox rivalry between the Moscow Patriarchate and Ecumenical Patriarchate—that would render U.S. interference in autocephaly unnecessary. Both churches continue to compete across the globe and often find themselves at odds, including with respect to grants of autocephaly. So, for example, the Moscow Patriarchate took over 30 years to recognize the Finnish Orthodox archdiocese as an autonomous Orthodox church under the jurisdiction of Constantinople, after that church sought its independence from Moscow. Similarly, the Moscow Patriarchate suspended communion with Constantinople after it restored a Tomos for the Estonian Apostolic Orthodox Church in 1996. Ironically, during this latter dispute, then Russian Patriarch Alexy II reached out to U.S. President Bill Clinton and Russian President Boris Yeltsin to intervene in the dispute. Given the long shadow of rivalry between the two churches, U.S. interference in favor of autocephaly was likely also unnecessary.
 The redundancy of U.S. interference is buttressed by two additional overarching realities: First, Bartholomew believed that he was acting out of the tradition of the Church and its doctrines. Constantinople had long left Moscow's claim to jurisdiction over Ukraine subject to doubt. In the Tomos bestowing autocephaly on the church in Poland in 1924, Patriarch Gregorios VII observed that "the forcible separation of the Kievan metropolia…from our see, and its annexation to the church of Moscow, occurred contrary to the codes of canon law." In this vein, Bartholomew had on prior occasions expressed an obligation to support "any constructive and promising proposal, which would eliminate dangerous splits in [Ukraine's] church body" and protect and restore church unity. Still, faced with repeated requests for autocephaly since Ukraine gained its independence in 1991, in each of these instances the Patriarch declined to act. In his words, "The Ukrainian church asked for autocephaly seven times, and we did not answer their petitions."
Together with this historical consistency, the dramatic changes on the ground in Ukraine since 2014 further explain why the Patriarch's hesitancy dissipated after so many neglected calls for autocephaly, and why U.S. plotting or pressure likely proved unnecessary. Most notably, against the backdrop of Russia's annexation of Crimea and support for separatist groups in Ukraine's Donbas region, the Moscow Patriarchate overplayed its hand. Among other things, Church officials appeared to deny the authenticity and legitimacy of Ukrainian national identity, manifested support for rebels operating in Donetsk and Luhansk, and blessed Russian military equipment deployed to Crimea. For his part, Patriarch Kirill opted to honor Russia's two leading state-owned TV channels for service to church and state despite their role in broadcasting propaganda fueling the aggression threatening Ukrainian sovereignty.
The Moscow Patriarchate's unflinching alignment to the Russian government's Russkiy Mir worldview and actions in Ukraine did not go unnoticed. The Ukrainian parliament and president again rallied around autocephaly as a means of delinking Ukraine from Russia. The archbishops of the Ukrainian Orthodox Church of the Kyiv Patriarchate and the Ukrainian Autocephalous Orthodox Church backed this appeal. Moreover, Ukraine's population evidenced a decisive shift away from fidelity to the Moscow Patriarchate: Trust in Patriarch Kirill fell from 40 percent in 2013 to 15 percent in 2018, while Ukrainians identifying themselves with the Moscow Patriarchate dropped precipitously together with a corresponding rise in membership in the Kyiv Patriarchate and then in the newly established Orthodox Church of Ukraine. Taken together, these factors contributed to making any U.S. interference unnecessary to tip scales in favor of the Tomos.
Unlikeliness
Finally, any consideration of U.S. "plotting" to "tear apart" the spiritual connection between Russians and Ukrainians must be situated in the larger reality of U.S. foreign policy and Ukraine-U.S. relations. President Donald Trump has never readily allied himself with Ukraine; rather, he has openly cultivated improved relations with Russia. In July 2016, then candidate Trump asserted the Ukrainian government wanted "to sabotage [the] Trump campaign" in favor of Hillary Clinton. Trump's campaign also downgraded language in the Republican Party Platform, replacing a call to provide Ukraine with "lethal defensive weapons" with a watered down pledge to provide only "appropriate assistance." Following the election, Ukraine confronted a "Trump organization [that] doesn't want to talk to our administration at all."
Where U.S. policymaking appeared to take Russia to task, the president exhibited a consistent effort to mitigate its effects and minimize any upset to the relationship he wanted to repair. In 2017, Trump grudgingly signed into law the first salvo of Russia sanctions authorized by a bipartisan and virtually unanimous Congress. Lambasting the law as "seriously flawed", Trump blamed the legislative branch for the poor state of relations, neglecting to consider Russia's part in occupying Crimea or interfering in U.S. elections. Similarly, in August 2018, Trump faced bipartisan derision for the inadequacy of additional sanctions he opted to impose on Russia in response to the poisoning of Yulia and Sergei Skripal. According to one observer, "the measures were chosen based on their harmlessness."
The unlikelihood that a Ukraine-Russia breakup was driving U.S. policy is underscored by President Trump's long-delayed decision to supply Ukraine with its first Javelin anti-tank missiles at the end of December 2017. First, reports suggested the president opted to approve the deal only after "aides persuaded him that it could be good for U.S. business." Second, Trump made the missile transfer conditional on storing them at training centers removed from the eastern part of the country. Alongside this limitation, the president told aides "not to publicly tout his decision," for fear of agitating President Putin. Finally, shortly after the weapons arrived in Ukraine, Ukraine's chief prosecutor moved to freeze four corruption cases involving Paul Manafort that had possible links to the Mueller investigation. According to one parliamentarian aligned with then-President of Ukraine Petro Poroshenko, the driving force for this decision was to "avoid irritating the top American officials." More recent efforts attributed to the president indicate that his decision-making on Ukraine continues to be far removed from the political objectives of safeguarding its sovereignty or dismantling its connection to Russia.
Any furtive U.S. interference in favor of autocephaly was either ineffective, unnecessary, unlikely, or a combination of all three. As much as the autocephaly decision is religious in nature, it is intended to rest with church hierarchs. That said, international norms respect the ability of other churches or religious communities to freely reject it. Like many previous disputes in the Orthodox world, final resolution of this tension will likely be measured in decades or centuries rather than weeks or months. From this perspective, the types of interventions noted above are truly temporal, and ultimately may even be rendered irrelevant. In the meantime, however, the relevant parties—including the governments of Ukraine and Russia—must abide by their constitutional and international obligations to ensure freedom of religion for all, including those who peacefully support—or reject—the legitimacy of a given church.