Post published:

March 15, 2021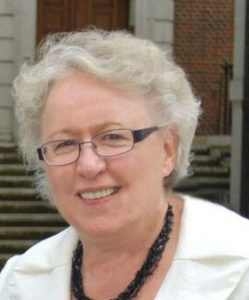 Donlu Thayer is a Senior Fellow at the International Center for Law and Religion Studies. Before her retirement at the end of 2019, she was the Center's Publications Director. This blogpost is modified from Thayer's Introduction to Law, Religion, and Freedom: Conceptualizing a Common Right, which she edited with Cole Durham and Javier Martínez-Torrón, recently released by Routledge as part of its ICLARS Series on Law and Religion.
In September 2016, some 150 international experts in law and religion from 37 countries met at St. Hugh's College in Oxford for the fourth conference of the International Consortium for Law and Religion Studies (ICLARS). The event was co-sponsored by the International Center for Law and Religion Studies (ICLRS) of BYU Law School, by the Religion, Law and International Relations Programme of the Centre for Christianity and Culture of Regent's Park College, Oxford, and by the University of Milan.
The conference was organized with attention to the theme 'Freedom of/for/from/within Religion: Differing Dimensions of a Common Right?'  Two books were developed from papers delivered at the conference and from subsequent conversations related to the theme: Religious Freedom and the Law: Emerging Contexts for Freedom for and from Religion, edited by Brett Scharffs, Asher Maoz, and Ashley Woolley, and the book introduced here, which provides conceptual frameworks for and queries aspects of the theme.
Continue Reading
Law, Religion, and Freedom: Conceptualizing a Common Right: A New Book Considers Issues Critical to Our Times