Post published:

January 8, 2022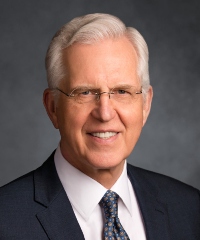 Elder D. Todd Christofferson is a Member of the Quorum of the Twelve Apostles of The Church of Jesus Christ of Latter-day Saints.
Introduction
I am grateful for this opportunity to address you. I'm honored to be here among so many who work so hard to build better societies, to lift people out of poverty and desperation, and to protect fundamental human rights. We are all seeking for a more just and free society where every person is valued and where each has a fair opportunity to flourish. Thank you for all you do in the service of that noble end.
I speak to you today as an apostle of the Lord Jesus Christ. In doing so, I affirm the eternal human dignity of each person as a beloved child of God. I affirm that each one of us has a divine nature and destiny. We are not merely cosmic accidents in a cold and uncaring universe. We are known and loved by an all-knowing and all-loving God.
I also affirm that each of us has the right to exercise moral agency—the right of choice to live our lives according to the truth as we understand it. Indeed, one of the primary purposes of government is to secure the freedom of all people to exercise moral agency.