Post published:

October 4, 2021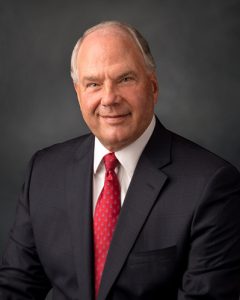 Elder Ronald A. Rasband is a Member of the Quorum of the Twelve Apostles, The Church of Jesus Christ of Latter-day Saints
The organizers of the G20 Interfaith Forum invited Elder Ronald A. Rasband of the Quorum of the Twelve Apostles in The Church of Jesus Christ of Latter-day Saints to discuss religious freedom and its impact on minority religions In his remarks in front of global religious leaders he spoke of the beginnings of the Church—itself once a minority. From its humble 19th-century start in New York and its turbulent times in Ohio, Missouri, and Illinois, the Church is now a worldwide faith of nearly 17 million members.
"When religion is given the freedom to flourish, believers everywhere perform simple and sometimes heroic acts of service," Elder Rasband said. "We stand shoulder to shoulder in service with many of you."
Elder Rasband outlined the service the Church has done with others during the COVID-19 pandemic. In 2021 alone, he said, service included contributions to COVAX to provide nearly 1.5 billion COVID-19 vaccines, 26 million meals given to the hungry, and 294 service projects for refugees in 50 countries.
Continue Reading
Summary of Remarks: "Religious Freedom and Its Impact on Minority Religions"