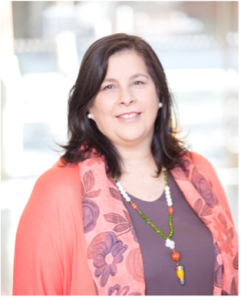 Ana María Celis Brunet is a professor of law at the Pontifical Catholic University of Chile, which she first attended as a student. Since 2000, she has taught Canon Law (a required course in the Schools of Law and Theology) and electives in the field of Law and Religion Studies (currently State, Secularism, and Religion).
 She was born in Viña del Mar, Chile, and after having graduated with a law degree and obtained her title as a lawyer, she completed a Licentiate and a Doctorate in Canon Law—with a specialization in jurisprudence—at the Pontifical Gregorian University (Rome).
 In her department, she is a full-time professor and directs the UC Center for Law and Religion (2005– ), home to the Religious Freedom Observatory of Latin America and the Caribbean and the Latin American Journal on Law and Religion. The Religious Freedom Observatory publishes the monthly Legal Bulletin, a legal news publication on topics related to religious freedom and institutional relations between the State and religious entities. The Latin American Journal on Law and Religion is a digital journal published every six months that promotes opinions and academic analysis to develop teachings in a discipline growing in an increasingly religiously diverse region.
 Professor Celis is President of the National Council for the Prevention of Abuse and the Accompanying of Victims of the Chilean Episcopal Conference (2018–2021) and was a member of the Advisory Council of the National Human Rights Institute (INDH, 2015–2020).
 In 2018, Pope Francis appointed her as a consultant for the Dicastery for Laity, Family and Life. In 2021, she began serving on the Safeguarding Task Force and is the current President of the International Consortium for Law and Religion Studies (ICLARS, 2016–2021), which brings together more than 300 scholars from 67 countries. Previously, she was President of the Consorcio Latinoamericano de Libertad Religiosa (CLLR, Latin American Consortium for Religious Freedom, 2008–2013).
 Professor Celis is the Director of the Canon Law Department (2008–2016, 2021– ), member of the Curriculum Committee (2006–2011) of her department, and a representative of the Curriculum Committee in the Center for Religion Studies (2015–2018). She received the Teaching Excellence Recognition Award, General Category, from the Pontifical Catholic University of Chile in 2012, and she has been recognized as one of the top 100 female leaders twice by the Club de Mujeres Empresarias and El Mercurio (2007, 2015).