Post published:

January 18, 2023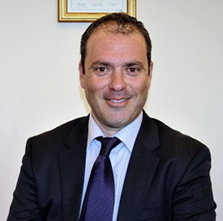 Avraham Weber is an adjunct lecturer at Philipps–University Marburg and a visiting scholar at CUNY Brooklyn College. The post is dedicated to the 70th anniversary of the Luxembourg Agreement.
Legalization of the Term Genocide and Individual Claims of Holocaust Survivors
December 1946 brought the United Nations Assembly General to vote on a unanimous resolution, embedding for the first time in history the legal term genocide. Not long after, in December 1948, the UN would adopt the treaty for prevention of genocide. Further important developments in international humanitarian law soon followed, mainly in the form of the Universal Declaration of Human Rights, adopted a day later, also in December 1948. This wave of declarations, and the move to create an open, individual rights–based discussion within international law, paved the way for continued recognition of individuals as the subject of international law. This is demonstrated in the First Protocol of the Geneva IV Convention and, of course, later in the Rome Statute, establishing the International Criminal Court.
Continue Reading
The Fight for Rights of Holocaust Survivors—Transforming a Breach of Basic International Humanitarian Law Rights into Individual Compensations Programs