Post published:

November 8, 2020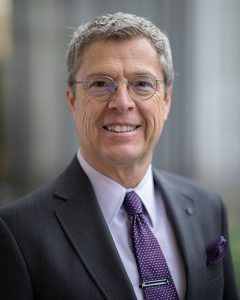 Brett G. Scharffs is Director, International Center for Law and Religion Studies and Rex E. Lee Chair and Professor of Law, BYU Law School
This morning, November 8, 2020, I awoke to the sad news that Rabbi Lord Jonathan Sacks had passed away at age 72 from cancer. This is a man I have deeply admired for many years. We at the International Center for Law and Religion Studies join the chorus of voices from around the world in paying tribute to this remarkable voice for human dignity and religious freedom, and especially for his powerful testimony against the evil of anti-Semitism.
Rabbi Sacks served for 22 years as the Chief Rabbi of the Orthodox Jewish Community in Great Britain and the Commonwealth. For many years he presented a three-minute "thought for the day" on BBC Radio, which gave him an influential platform.
He was an outspoken critic of anti-Semitism. If you have never heard him speak before, a good starting place is his speech to the European Parliament on the importance of eradicating anti-Semitism.