Post published:

April 15, 2020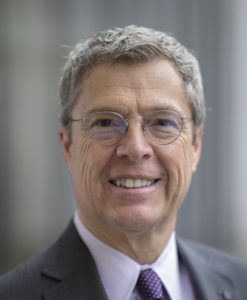 Brett G. Scharffs is Director of the International Center for Law and Religion Studies and Rex E. Lee Chair and Professor of Law at  Brigham Young University Law School. This post is excerpted from a chapter in the forthcoming book in the Routledge ICLARS Series on Law and Religion:  Law, Religion, and Freedom: Conceptualizing a Common Right, W. Cole Durham, Jr, Javier Martínez-Torrón, and Donlu Thayer, eds. (Routledge 2020).
This post is part of an ongoing Series about Religion and the Rule of Law.
Setting aside the immediate exigencies of the coronavirus crisis, we are living at an important time for religious freedom, and that is not necessarily a good thing. It seems quite apparent that in recent years many nations are in the midst of a world-defining struggle between two dramatically different visions of the state and its relationship with its people. The contest is between what is sometimes called monism, which is inclined towards various types of statism that emphasize the state's monopoly on legal power, and dualism, the idea that the state's domain over the peoples' lives is in some important way subject to limits that lie outside and beyond the state itself.
Dualism is an old idea. The Gospel of Mark famously reflects a worldview at least 2000 years old in Jesus's answer to a lawyer who asked whether it was lawful to pay taxes to the ruling state:  " Render unto Caesar the things that are Caesar's, and to God the things that are God's." Mark 12:15-17 (KJV). (more…)
Continue Reading
The World-Defining Contest between Monism and Dualism and the Future of Religious Freedom