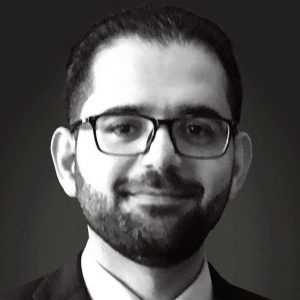 Sohail Wahedi is an Assistant Professor of Law at the Erasmus School of Law in the Netherlands and the 2022 Niels Stensen Fellow at the University of Toronto
This post is also a part of an ongoing discussion about Religion and the Rule of Law.
Introduction
In January 2021 Twitter decided to delete the account of one of its fervent users, Donald Trump, who insisted on spreading disinformation about election frauds during the 2020 Presidential elections.  A significant number of people will remember Trump as one of the most surprising political leaders in the history of the U.S. Not only because he was a champion of "fake news," battled for fewer immigrants,  framed his legal and political opponents as "losers," "stupid," or "double-faced,"  but also because he—as "the King Social Media"—got deleted from Twitter.
Although some have supported Trump's Twitter ban because of his use of social media in a way to target political opponents and to mobilize his supporters, others,  such as German chancellor Angela Merkel, have been very critical of the ban, calling the suspension "problematic" because of the importance of free speech in a real democracy. This free speech dimension and the considerable precedential force of the Trump Twitter ban has urged constitutional law scholars to scrutinize the power public platforms, such as Facebook and Twitter possess to intervene in matters of civil liberties.
The same is true for law and religion scholars. How the debate on the special legal solicitude toward religion has evolved over recent years urges law and religion scholars to be very cautious of the unmonitored power public social media platforms have to either allow and disallow content creators to share their private beliefs and deep convictions.
Culpably False Beliefs and Easily Accessible Platforms
For a better understanding of this problem and its relevance for law and religion scholarship, we need to go back to the Trump Twitter ban case and answer a few interrelated questions.
First, should the President or any other elected person be allowed to create content on public social media platforms that includes false information and effective means to incite people to use violence by using language that is clearly tainted with animus toward opponents?
Second, what implications does the answer to the previous question have for those content creators who operate under the umbrella of religion on social media platforms?
Finally, does this ban create a precedent for future censorship of contentious voices that for whatever reason could be considered problematic, troublesome, and unfit?
Modes of speech are at issue here, varying from "canceling" political voices and messages to posts that amount to inciting violent insurrection. The same is true for religious speech that varies from discussing religious dogmas to religious hate speech. But, we do not have a semantic definition problem about what free speech or free exercise should entail. The normative question is at which stage public social media platforms such as Twitter should have the right to remove internet speech or contributions posted on the internet. And more specifically, for law and religion scholarship, the question is whether the paradigmatic shift as fostered by liberal political philosophers toward rethinking the concept of religion in law merely as "a concept of the good life" may unburden public social media platforms to remove content that has a religious significance. This is even more pressing as some law and religion scholars have labeled religious beliefs as potentially "culpable" false beliefs, which do not warrant toleration or even respect.
So, without pretending that this essay has a clear-cut answer to such complicated questions, it aims to create awareness about the possible consequences of the Trump Twitter ban for religious content creators in light of the scholarly developments in the field of law and religion. In addition, this essay claims that the Twitter ban case is a good illustration of the fact that public social media platforms possess some unmonitored and unsupervised power to intervene in matters of civil liberties.
Religious Hate Speech and Social Media
To deal with both matters, we need to answer the twofold question of what rights content creators (people who actively contribute to social media platforms) have, and what responsibilities do platforms have in safeguarding the rights and freedoms of content creators and/or protecting the rights and freedoms of others who could be affected either directly or indirectly by social media posts. For example, in the European Union, this question has opened a debate about the role social media plays in fostering free speech and avoiding censorship. The European Union aims to reach this goal via a brand-new Digital Services Act and Digital Markets Act, which among other things, ensures a safe digital environment through rebalancing the responsibilities of users, platforms, and official authorities.
Taking the first (on creating a precedent for censorship) and second point (on regulating the digital environment) together gives rise to some delicate questions about the new responsibilities of for-profit public platform organizations, such as Facebook and Twitter in reinforcing the basics of the rule of law, namely, equal access to civil liberties and political rights. The mirror image of this civil duty is the potential power public platforms (i.e. platforms that are in theory accessible to and reachable for a broad audience, except cases of internet censorship qua internet) possess to tear down the rule of law if they insist on their role as neutral intermediaries that do not enforce anti-violence policies. But, of course, it could be questioned whether a dispute resolution council, such as the Facebook "Supreme Court," or more generally if algorithms are neutral enough to take impartial decisions or do in fact (re)produce value/content biases.
And precisely at this point, things get more and more complicated. Why did Twitter remove Trump from its platform while it does not suspend the accounts of leaders who have blood on their hands, such as the Iranian Supreme Leader Khamenei, who has repeatedly called for violence against Israel, justifying this on religious grounds? What makes things complicated here is that the content is generated by a private user, but on a public platform that is owned by a private company.
Nevertheless, the ban raises the normative question as to whether a platform that provides relatively easy access to a broad audience should be allowed to remove private content that to one or another extent is considered to include shocking beliefs and convictions, which on their own merits can be considered as a manifestation of the rights to free exercise and free speech. Whatever the answer to this question turns out to be, we should be cautious. Although many people will be glad about the Twitter ban for political reasons, the suspension has created an ugly and dangerous precedent that sooner or later will create restrictions for others. Think, for example, of religious activists who sharply criticize legal and political decisions that target religious minorities. In recent years, European countries have revoked entry visas to public speakers who potentially could incite audiences. In some cases, these speakers have decided to deliver their talks online. Other religious activists who have very contentious ideas about civil liberties, equality between men and women, and same-sex marriages could potentially also face serious restrictions.
Conclusion
The suspension decision gives rise to think seriously not only about the responsibilities we have to share knowledge and know-how via public platforms, but it is also a call upon regulatory authorities and social media platforms to see what role they play in reinforcing the rule of law and avoiding censorship in free, open, and liberal democracies that are built upon the promise of freedom for everyone, everywhere. However abstract or complicated it may seem, thinking about this paradigmatic shift in terms of enforcing the rule of law upon private, for-profit digital companies is the least we can do. The European Digital Services Act might be a good step in the right direction, but equal access to civil liberties should remain the undisputable lower limit of any regulation that some regimes and regulatory authorities take for making the digital world a safer place for everyone everywhere.