In September 2022 The Review of Faith & International Affairs published an issue dedicated to freedom of religion or belief (FoRB) and women's rights across the OSCE region. The issue was edited by Elizabeth A. Clark and Dmytro Vovk and brought together a broad and rich variety of papers focusing on international law issues; the role religions and religious freedom play in the promotion of gender equality, as well as in religion-related reservations and political opposition to relevant international law; and tensions between religious organizations and human rights defenders working in this sphere.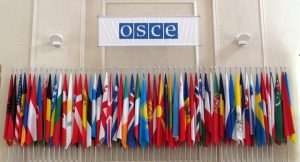 In this series, we continue exploring this multifaceted topic. The series begins with an interview with the UN Special Rapporteur on FoRB, Nazila Ghanea, who discusses the relevant legal framework and a variety of topical and painful issues relevant to FoRB and gender—from domestic violence to mutual suspicion shared by FoRB defenders and women's rights advocates. Ghanea's interview resonates with Marie Juul Petersen's contribution on tensions between FoRB–related and gender rights claims and how these claims should be resolved.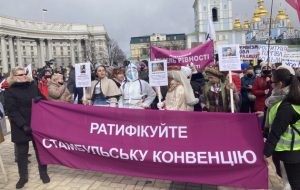 Montserrat Gas Aixendri elaborates on how to advance women's rights without decreasing religious freedom and excessively interfering with religious autonomy. Finally, Regina Elsner focuses on what she calls "being European without accepting gender"—the case of Ukrainian churches simultaneously promoting European integration of their country and opposing the implementation of European standards in countering domestic violence.
Posts in this Series:
Interview: Nazila Ghanea on Freedom of Religion or Belief and Gender Equality as Non-Clashing Rights
Marie Juul Petersen. Religion, Gender, and Sexuality: Three Points on Freedom of Religion or Belief
Montserrat Gas Aixendri. How to Make Progress on Gender Equality Without Decreasing Religious Freedom: The OSCE Context
Regina Elsner. Ukrainian Churches and the Implementation of the Istanbul Convention in Ukraine: Being European Without Accepting "Gender"