Post published:

May 27, 2021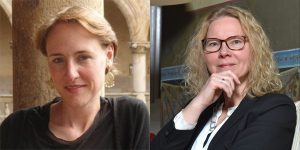 Mirjam Künkler is a Research Professor at the Netherlands Institute for Advanced Study
Tine Stein is a Professor of Political Theory and History of Ideas at the University of Göttingen
Ernst-Wolfgang Böckenförde (1930-2019) was one of Europe's leading thinkers on constitutional history, theory, and questions of Catholicism and public law. Incidentally, it is on the topics of religious freedom and individual conscience that he consolidated his profile as a proponent of inner-Catholic reform in the 1960s. As this blog series focuses on the 2019 Declaration Religious Freedom for the Good of All, issued by the International Theological Commission, a look back is in order at the document the Declaration is meant to update: Dignitatis Humanae, the 1965 Declaration on Religious Freedom promulgated during the final days of the Second Vatican Council, which reversed the Church's long-standing rejection of the legitimacy of the secular state.
Dignitatis Humanae and Catholic Shift in Justifying Religious Freedom: Böckenförde's View
In 1962, as the Second Vatican Council got underway, Böckenförde published an article titled "Religious Freedom as a Mandate for Christians: A Jurist's Thoughts on the Discussions of the Second Vatican Council"[1], written to inform the ongoing discussions of the Council. The laity of Catholics had long accepted living in secular-governed, non-Christian states, sharing equal citizenship with non-Catholics and non-believers. But Böckenförde pointed out from the viewpoint of the Catholic magisterium that such positions were still untenable. According to the magisterium, Catholics were still required to live in Christian states, not just nominally Christian-majority states, but states where political authority was Catholic and where Catholic norms were implemented by state authority.
Continue Reading
Böckenförde, Religious Freedom and the Open Neutrality of the State