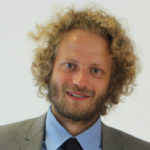 Jeroen Temperman is Professor of International Law and Religion at Erasmus University Rotterdam
Together, recent domestic "laws on extremism," counter-terrorism efforts, seemingly perpetual "states of emergency," and miscellaneous "national security" measures send an unequivocally powerful message: Rights and freedoms are all well and good, but if unchecked, such liberties may undermine another important public good—security. As a result, freedom is increasingly and categorically pitched against security; security is also pitched against freedom. Such is the securitization zeitgeist. Security demands sacrifices—sacrifices in the area of what used to be fundamental freedoms we took for granted.
This securitization of human rights discourse essentially seeks to redefine the dynamic between security and freedom and, in so doing, renegotiates the balance between these two public goods. Once unbridled freedom is portrayed as a non-manageable threat to security, measures that would otherwise be considered harsh, overstepping, overstated, draconian, excessive, untimely, or premature, are no longer viewed as such—they may even be seen as sound courses of action in the fight for national security.
But is this frame—freedom versus security, security versus freedom—at all acceptable? Instead, a richer, more comprehensive analysis of security, and a less adversarial treatment of freedom, may very well show that freedom is conducive, if not essential, to security, and likewise security in actuality may be deemed conducive if not essential to freedom.
Freedom of Religion of Belief and Security, a recently launched Policy Guidance document, provides precisely that kind of framework. Issued by the Office for Democratic Institutions and Human Rights of the Organization for Security and Co-operation in Europe (OSCE/ODIHR), the guidance document scrutinizes and clarifies the interrelatedness of the two concepts—security and freedom, with a focus on freedom of religion or belief—with a view towards untangling and illustrating how the two notions need each other, foster each other, positively rub off on each other, or indeed, at times rub each other the wrong way. The latter occurs when the meaning of freedom, security, or both is wrongly interpreted, applied, or implemented.
For let us not be naive—there may certainly be concerns and outright tensions in the present regard. Through a handful of case studies, the policy guidance charts areas or "issues" (section 4 of the guidance) where the intersection of security and religious freedom may cause serious challenges for the legislature, the judiciary, law enforcement, and/or security officers. In this section of the guidance document, such tricky issues as the (de)registration of religious organizations, "extremist" speech, law enforcement vis-à-vis houses of worship, conversion activities, and foreign involvement with religious communities, are considered.
In unpacking such issues, the analyses and policies recommended by the guidance document even-handedly emphasize what freedoms are at stake and what security concerns ought to enter the equation. As a general rule, the document's recommendations emphasize that positive international human rights law does not accept any a priori sacrificing of religious freedom in the interest of overly abstract or hypothetical security risks. Certainly, international human rights law recognizes that a number of fundamental freedoms are not absolute, including the freedom to manifest a religion (but excluding the freedom to have/adopt/change/leave one's religion) and state restrictions may be legitimate when other public goods, such as public order or the rights and freedoms of others, are genuinely at stake. But international human rights law at the same time insists that states carry the burden of substantiating real and imminent threats to these public goods before imposing restrictions. Abstract conjecture, sensationalism, fears, or prejudices, on behalf of the legislature, judges, or security officers naturally fall short of the stringent legal tests imposed by international law and international human rights monitors.
Most importantly, the guidance document implicitly teaches that not every contemporary "security" issue requires a new, designated "security law" or measure. Typically, in the face of individuals or groups  truly abusing their rights, (criminal and other) laws are already in place that are up to the challenge, including measures that discourage, sanction, or criminally punish certain types of behaviour. Special laws targeting yet new forms of "extremism," "excesses," or "dangers" may perfectly serve to stifle the unorthodox and the non-mainstream but generally fail to serve human rights protection—and, even more, may be counter-productive from a (comprehensive) security perspective, after all.