Post published:

October 4, 2021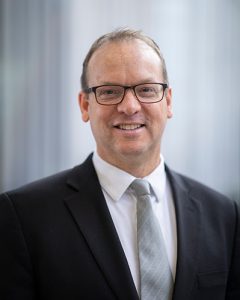 David H. Moore is Sterling and Eleanor Colton Endowed Chair in Law and Religion; Associate Director, International Center for Law and Religion Studies
Moore summarized the global impact of the pandemic and the role religion has played in responding to those challenges:
Physical health impacts from the pandemic causing untold infections and deaths. The World Health Organization has released statements on how treatments for HIV, malaria, and tuberculosis have stalled, hindered by the focused response to the pandemic.
Mental health impacts from the pandemic with effects of anxiety and depression.
Economic impacts include loss of jobs, disruption of supply chains contributing to inflation and debt burdens.
Increasing gender inequality in forced lockdowns and gender-based bias.
Development effects include lost progress on the UN Sustainable Development Goals on hunger, poverty, and education.
Continue Reading
Summary of Remarks: "Religion's Impact on World Issues and the Necessity of Freedom of Religion"