Post published:

May 23, 2022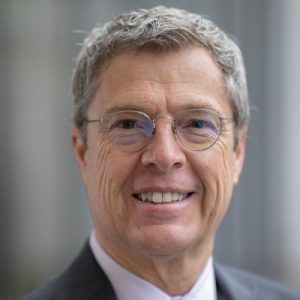 Brett G. Scharffs is Director of the International Center for Law and Religion Studies and Rex E. Lee Chair and Professor of Law at Brigham Young University's J. Reuben Clark Law School.
Scharffs, along with ICLRS Associate Director Elizabeth Clark and BYU Law Professor Eric Jensen, participated in an international forum in Uzbekistan, held at the Academy of Public Administration, 16–20 May 2022. In Tashkent, they helped organize a certificate program on religion and the rule of law, co-organized by the University of World Economy and Diplomacy. In Bukhara, Professors Scharffs and Clark participated in a conference on the Dialogue of Declarations that (1) sought to build on momentum from other declarations relating to religious tolerance and freedom and (2) culminated in the promulgation of the Bukhara Declaration. This blog post is adapted from Scharffs's discussion of the Punta del Este Declaration on Human Dignity for Everyone Everywhere, an initiative he helped lead.
Introduction
I have been invited to speak about the Punta del Este Declaration on Human Dignity for Everyone Everywhere and the role of human dignity in creating communities of toleration and respect, which is one of the primary calls to action in the Bukhara Declaration we are here to adopt and celebrate today. I begin with the first sentence of Article One of the Punta del Este Declaration because it resonates with the themes of this conference and with recent efforts to emphasize human dignity in Uzbekistan.
Continue Reading
Professor Scharffs in Bukhara, Uzbekistan: Human Dignity—From the Punta del Este Declaration to the Bukhara Declaration