Post published:

September 9, 2020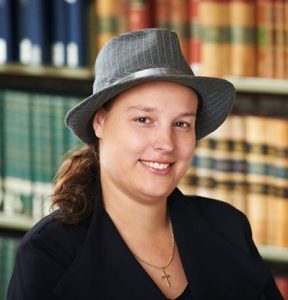 Dr. 
Renae Barker is a Senior Lecturer in the Faculty of Arts, Business, Law
, 
and 
Education at the University of Western Australia
An earlier version of this blogpost appeared at The G20 Interfaith Forum Blog.
As the world edges closer to viable vaccines against COVID-19, attention is turning to how that vaccine will be rolled out. Central to this question is the extent to which states may make the vaccine mandatory. Australian Prime Minister, Scott Morrison, has indicated he would like to see a 95% vaccination rate once a vaccine is available. In Australia, debate has recently turned to the ethics of the vaccine being developed at Oxford University and the implications for freedom of religion should this vaccine prove to be the most viable candidate.
The vaccine being developed at Oxford University uses cell lines originally taken from an aborted foetus from the 1970s. While the practice of using cell-lines taken from a foetus is generally accepted by the scientific community as ethical, this does not allay religious concerns with the practice.
Continue Reading
Religion and a COVID-19 Vaccine—a Complex Question with Complex Answers