Post published:

December 22, 2022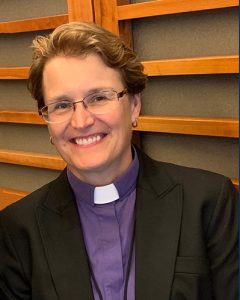 Reverend Marian Edmonds-Allen is Executive Director of Parity, a nonprofit that works at the intersection of faith and LGBTQ+ concerns. The following is an edited summary of her remarks presented at the ICLRS 2022 Religious Freedom Annual Review, 16 June 2022.
Religious freedom is our best hope for our country and for our world. At a time when divisions threaten to rend the very fabric of society, when seemingly intractable disagreements split communities and even families, it is religious freedom that is our very best hope.
That may seem like a strong statement, but I have a perhaps unusual perspective on religious freedom. I am a walking embodiment of our current divisions. You see, I am a person who scares people: I am a genderqueer, bisexual person and an ordained Christian pastor. I would guess that there is something about that statement that is surprising, if not a little bit scary, to people. In fact, when I introduce myself in faith contexts as LGBT, I can watch the body language in the room and see a reaction. And when I am speaking to LGBT groups and not wearing a clerical collar but "out" myself as clergy, I can, once again, watch people recoil. I am not offended. I understand the reaction because that used to be my reaction too.