Post published:

December 9, 2020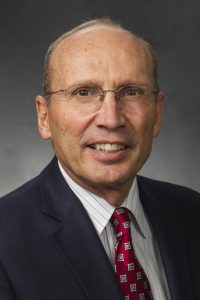 Frederick Mark Gedicks is Guy Anderson Chair and Professor of Law in the J. Reuben Clark Law School at Brigham Young University
The current pandemic has presented challenges to normal life in the United States and elsewhere, including to the free exercise of religion. The U.S. Supreme Court has weighed in several times on COVID-related free exercise claims; though these are summary dispositions, they illuminate a doctrinal fault line that is likely to emerge in Fulton v. City of Philadelphia (3rdCir. 2019), a free-exercise case currently pending before the Court.
The Supreme Court's Jurisprudence on Pandemic Restrictions
Employment Division v. Smith (1990) famously held that the First  Amendment's guarantee of the free exercise of religion does not include the right of believers to be excused from complying with generally applicable laws that incidentally burden their religious beliefs or practices. Church of the Lukumi Babalu Aye, Inc. v. City of Hialeah (1993) clarified that Smith does not apply to laws which target religion with burdens from which comparable secular activities are relieved. Together, Smith and Lukumi transformed the free exercise of religion in the U.S. from a liberty to an equality right more consistent with the rule of law: believers are to be treated no better than other people, but also no worse.
Continue Reading
The U.S. Supreme Court and Pandemic Restrictions on Religious Worship